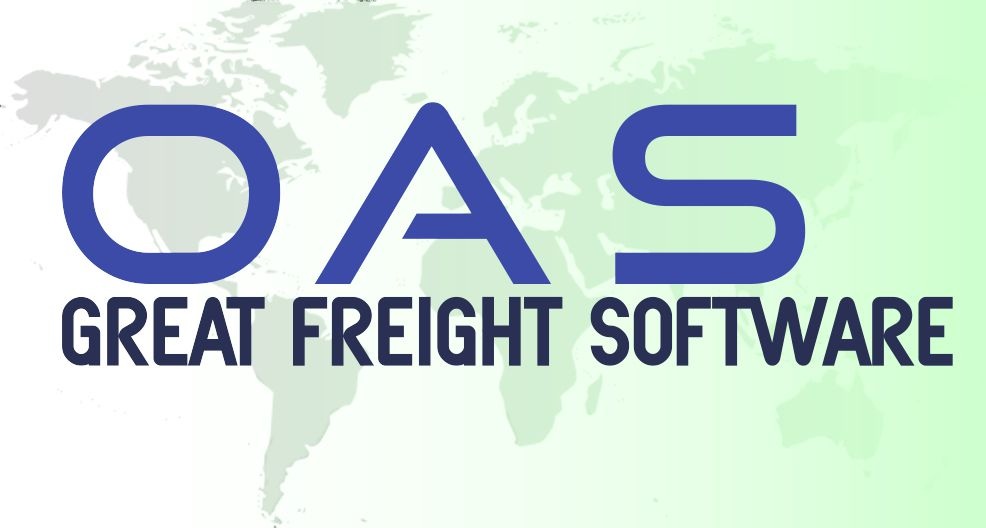 QUALITY
Full Featured
AFFORDABLE
OAS provides Freight Forwarders with a full-featured, easy-to-use freight forwarding software system at a price to fit every budget.
OAS provides support services that can be tailored to your needs. Whether you need software support or help with all your IT planning, OAS can help.
OAS software and services has helped Freight Forwarders since 1987. Our philosophy is that we are not just here to provide quality software, but to help you grow your business.
Welcome to OAS
OAS Freight Forwarding Software, our signature product, has been providing Freight Forwarders with the tools to handle their logistics software needs for over 25 years. OAS Freight is a full-featured freight software application which Freight Forwarding companies
use as the backbone for their successful operations


Other than logistics software, OAS also provides a number of other tools for the international trade and transportation industries. Online Tracking and Booking, International Trade Software, Warehouse Software, and Customs Filing Software are just some of the products that OAS provides.

In addition, OAS is available to add custom features to existing products, or create a new product to your specifications.

OAS provides more than great freight software and service for OAS Software products. OAS also provides hosting services, making Wide Area Networking easy and cost-effective for our clients.

OAS is personally available for a large number of on-sight services, such as installation and training, setting up third party applications (accounting), acting or even as your IT specialists to support your sales efforts.

OAS is dedicated to tailoring our offerings to your needs and developing a long-lasting and successful business relationship.


OUR ADVANTAGE

OAS strives to be your partner in success. We believe that we will succeed by helping you to succeed.

OAS does offer great software, but OAS services go well beyond providing software. If your company does not have a dedicated in-house IT Team, consider OAS for many of your IT needs. Many OAS customers call OAS first, no matter the question or problem. OAS is the source they trust or systems guidance.
Software Development

Software Integration

Complete IT Support

Systems Consulting and Expansion Planning
LATEST NEWS
17 May 2012
Featuring Dock Management, SKU Inventory, Purchase Order Tracking and interface
22 March 2012
NEW LOOK for OAS Online Utilities
OAS Online Utilities, including Freight Tracking, Freight Order Request/Entry and Financials. has a whole new look and a host of improved features.
The interface with OAS Freight Software has also been enhanced. Shipment document attachments (pdf, excel, word) stored in OAS Freight Forwarding Software are nor viewable online.